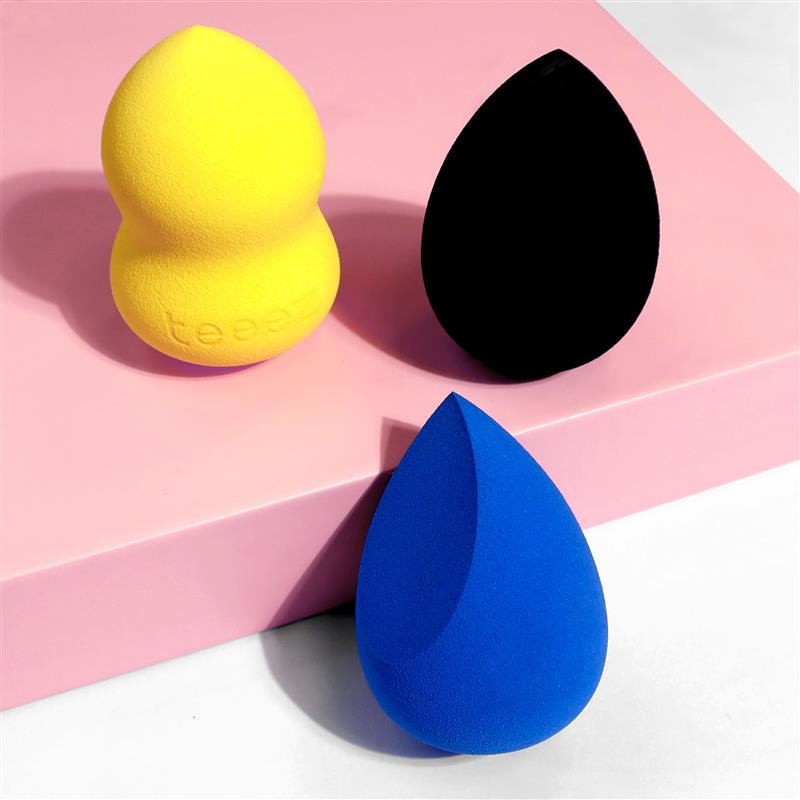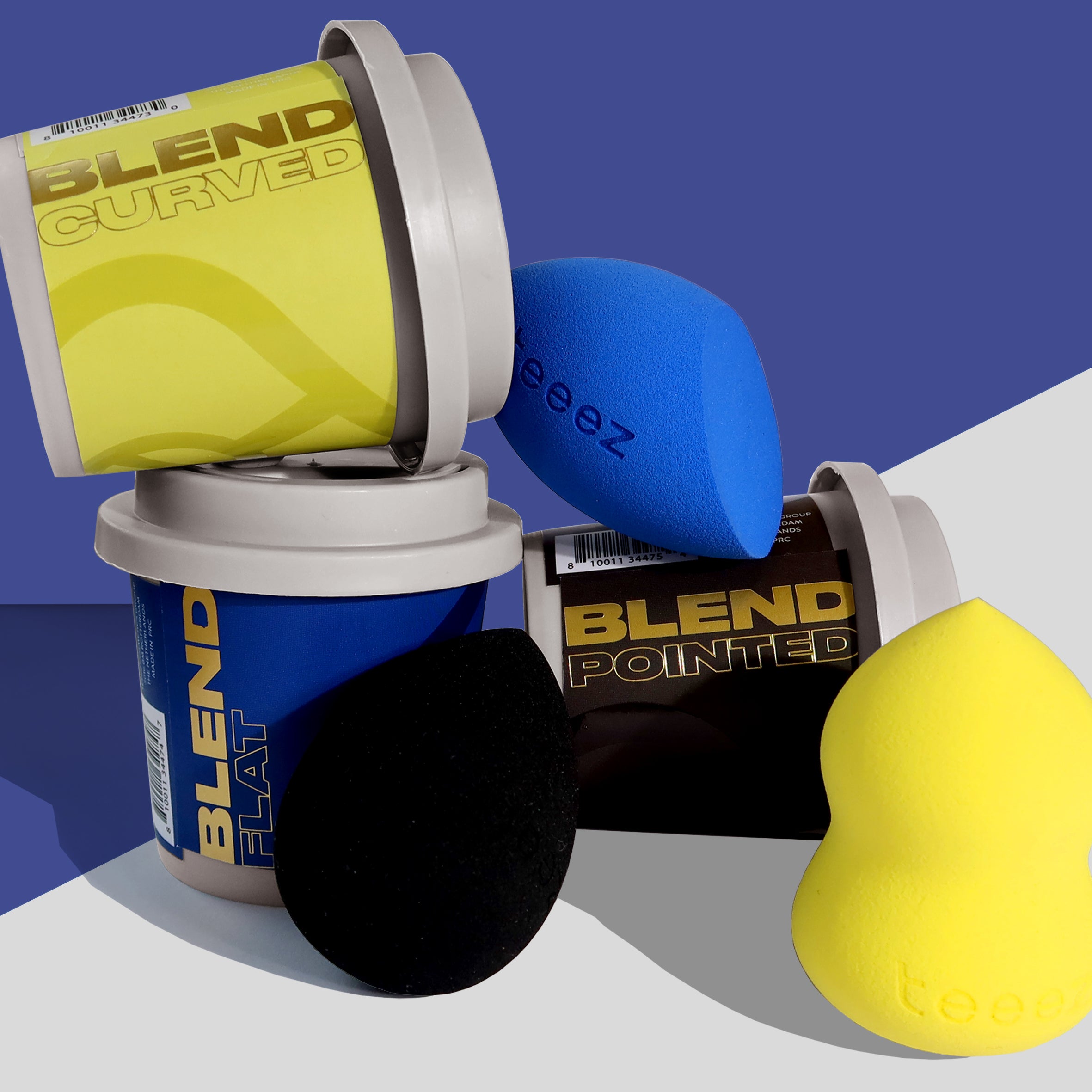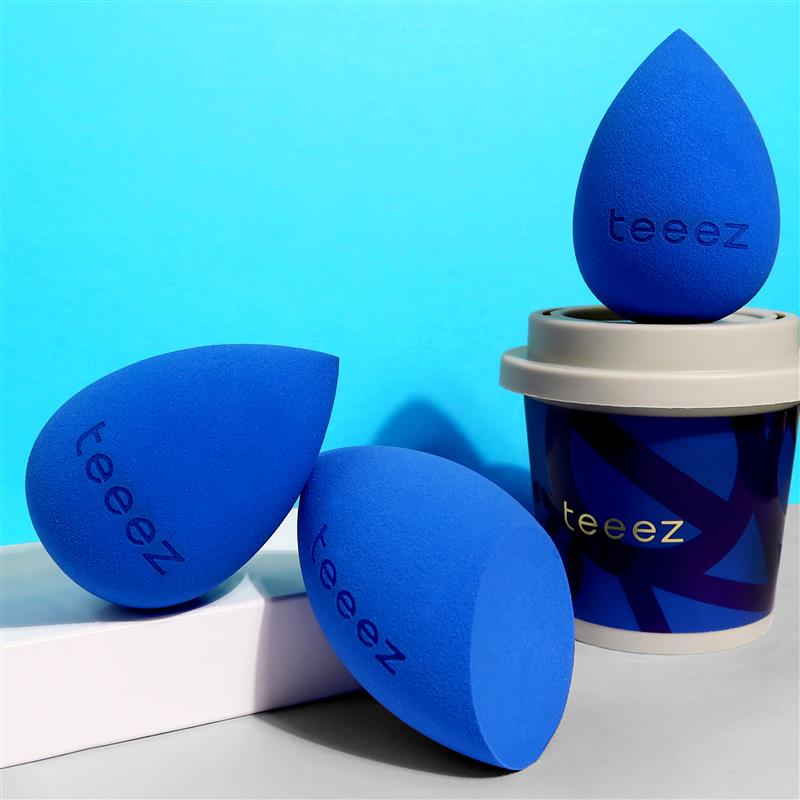 Blend Curved Sponge
Achieve a truly flawless base, airbrushed and skin-like finish with the Teeez Blend Complexion Sponge. This latex-free cosmetic sponge is engineered with an exclusive foam and blends any type of makeup. It absorbs water and does not makeup so your favorite formulas land on your skin and not in your sponge. A flawless makeup application in 3 steps: wet, squeeze and bounce.

This sponge has a tapered tip that allows precision and targeted coverage. The tip can be used to get in areas that are hard to reach such as the corners of your nose. Applying the product using the curves of this tool gives an opaque finish whereas the rounded base offers a sheerer application. The slightly contoured shape makes blending your highlighter easily by rolling it on the apples of your cheeks.
Wet with water for easy use
Squeeze out excess liquid
Bounce Foundation, powder or any other complexion product across the face for flawless results.
Effortlessly blend large areas of the face with the rounded sides whilst the precision tip targets smaller areas.
The flat edge can be used to professionally blend foundation and concealer in the contours around the eyes and nose for a bright, highlighted complexion.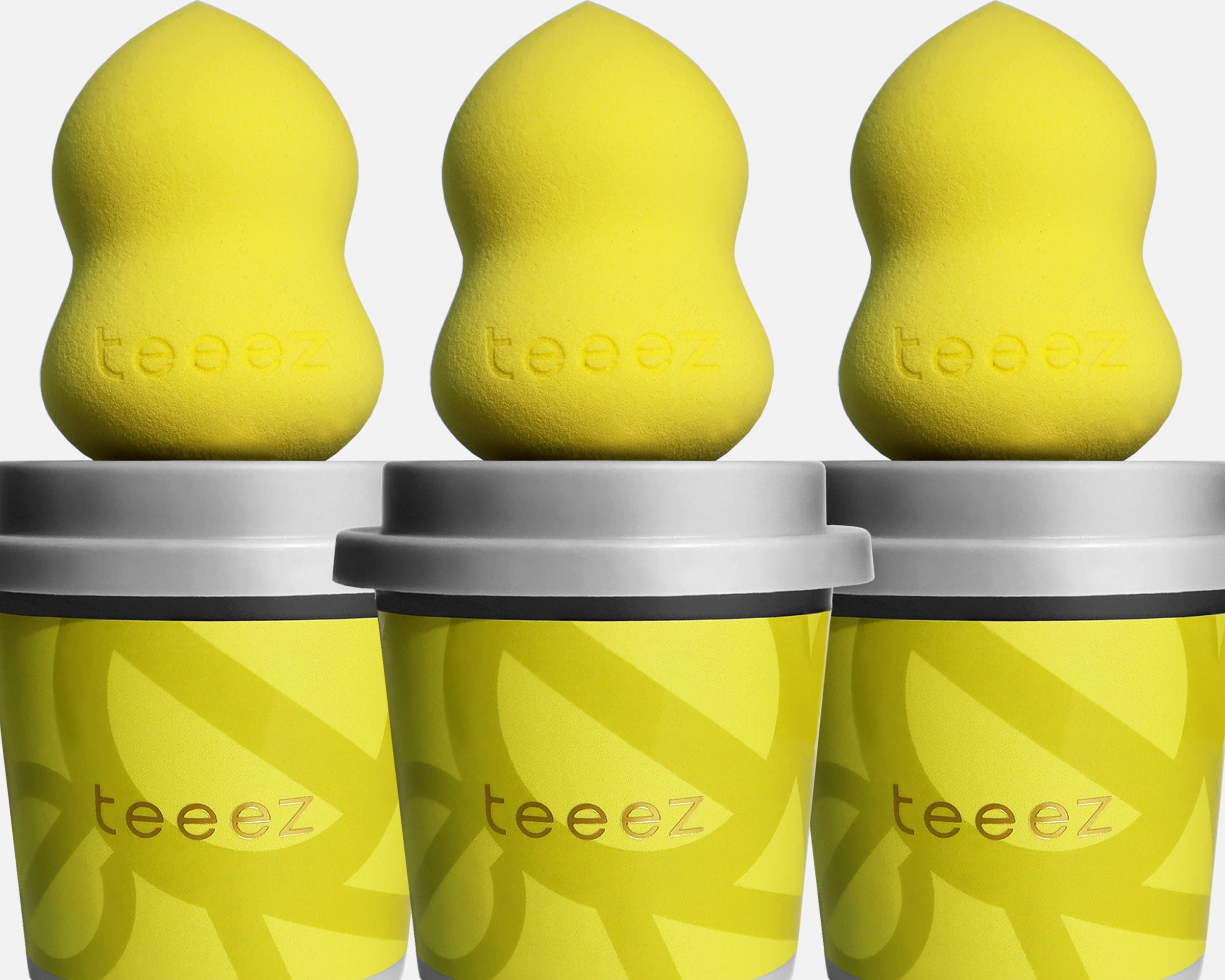 Curved
Precision & Targeted Coverage